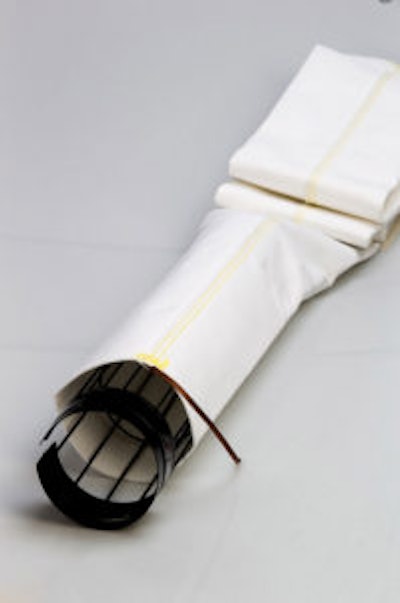 The Kice Industries DuraTes is a line of replacement filter bags, with better efficiency and a longer bag life than previous versions. DuraTes bags allow less penetration of the media and promote more surface loading, resulting in longer media life.
Customers will see shorter lead times and lower costs with these bags. In addition, testing results showed a better EPA compliance.
DuraTes includes an improved ground wire, which includes stainless steel ground wire for food grade and NFPA compliance.