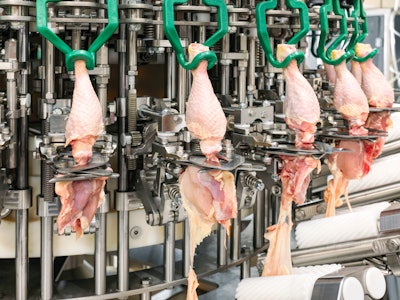 Meyn has developed the Physic cut-up line for deboning thigh meat.
The integrated thigh deboning carousels in the line allow for the selective bypass of legs based on weight and quality.
The Physic In-Line Thigh Deboner M1.0 has a small footprint of 35 square meters and the ability to convert 15,000 whole legs per hour into high-quality boneless fillets.
The system also produces drumsticks and can fulfill orders for various cuts of deboned dark meat, such as wings, joints, midwings, legs and thighs, according to specific customer requirements.