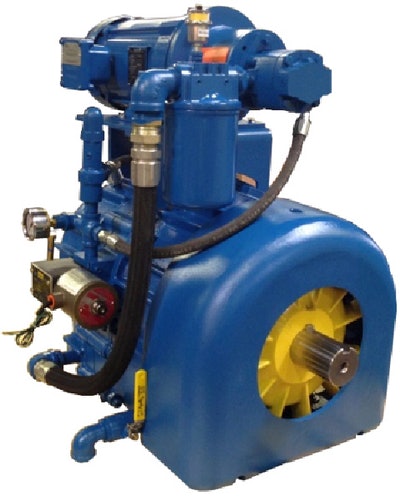 The Posidyne Foot Mounted Oil Shear Clutch Brakes from Force Control are available as C Face (smaller sizes), Long Coupled C face (C Face with coupling), Foot Mounted, and Piggy Back (mount the motor on top). The Posidyne comes as a Clutch brake or clutch only. Various logics which is the combination of spring set brake and pressure set brake.
Cooling options include basic, fan cooled, water cooled, oil to air external cooling, and forced lube cooling. Other options include manifold mounted valves, optical encoder, and many custom shaft styles (splined, metric, double keyway).
Other options include Washdown (food processing), Marine Duty (marine and ports), encoders, and vertical or horizontal mounting.
All Posidyne Clutch Brakes feature the Oil Shear Technology to eliminate regular maintenance, reduce cost, and increase production.