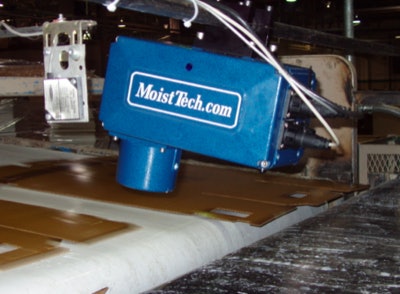 The IR-3000 moisture transmitter is MoistTech's NIR (Near Infrared) online moisture sensor for instant, non-contact measurement of virtually any product and raw material in the harshest manufacturing environments.
Insensitive to material variation such as particle size, material height and color, the IR-3000 online process analyzer provides continuous, reliable readings. It's one-time calibration, maintenance free, drift free optical design allows operating personnel to make immediate process adjustments based on real-time measurements.
This product has many areas of application including belt conveyors, screw and drag conveyors, down chutes, storage bins and fluid-bed dryers.