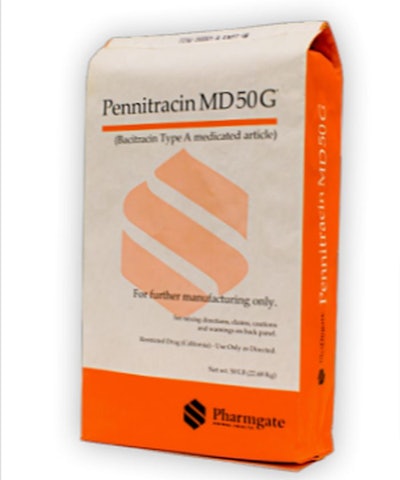 Pharmgate's Pennitracin MD 50G (bacitracin Type A medicated article) prevents mortality caused by necrotic enteritis associated with Clostridium perfringens in broiler and replacement chickens. Necrotic enteritis is a major enteric poultry disease that has a detrimental effect on profitability. This claim, along with the Pennitracin MD 50G combination approvals with Maxiban (narasin and nicarbazin) and Coban (monensin), represent Pharmgate's ongoing commitment to invest in solutions for flock and herd health and productivity.
In addition to the necrotic enteritis claim, Pennitracin MD 50G
is approved for increased rate of weight gain and improved feed efficiency in poultry and for the reduction in the number of liver abscesses in cattle.