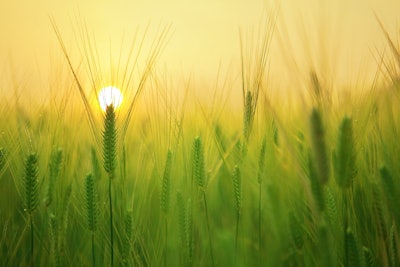 kangbch | Pixabay.com
Change is constant and happening at a dizzying rate in the agricultural industry, said Hans Kabat, president, Cargill Protein North America, at the 9th annual Ag Outlook Forum, sponsored by the Agricultural Business Council of Kansas City and AgriPulse, on September 25.
Today's challenges run the gamut from climate change to new technologies to rural flight to shifting economics that make it harder to feed the world.
Global food demand is growing. The gap between the number of people who need to be fed and the amount of food that is produced to feed them is also growing. The USDA has reported that over 33 million households are living in food insecurity in the U.S.
At the same time, the USDA is also forecasting that farm and ranch production expenses will grow by 7% in 2023 to $458 billion.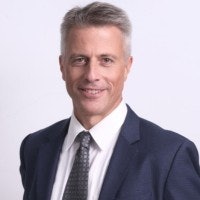 Yet, Kabat noted, it's possible to reframe these current challenges as opportunities. He said despite the mounting challenges, those in the food industry have a good reason to be optimistic.
"We have a sense of resilience and adaptability to navigate our current challenges both on a large and a small scale," said Kabat. "We have been built for extraordinary times."
Part of the reason for the recent increase in food prices is Russia's invasion of Ukraine that has upended global trade and led to significant declines in agricultural exports like sunflower oil corn and wheat.
In addition, weather volatility and events from the past summer have been top of mind for farmers and Cargill's customers. And many of those customers are asking for more sustainable solutions.
"Agriculture is at the center of life," said Kabat. "And at Cargill, we see a landscape where it is possible to solve big problems, where we are not afraid to reimagine what's possible."
Initiatives to help feed the world
Kabat said Cargill offers several opportunities for the ag industry to meet today's challenges head on.
"In our country alone, over 33 million American households are living within food insecurity," said Kabat. "We work with farmers at every level of production by connecting them with the tools, resources and training that they need to adapt sustainable practices, while also increasing yields and profitability."
Cargill offers two programs, BeefUp Sustainability and RegenConnect initiatives, to help producers meet these challenges.
"By providing farmers a financial incentive for positive environmental outcomes, we can help mitigate climate change, improve soil health and decarbonize the global food supply," he said.
Kabat said the BeefUp Sustainability program has a goal to cut greenhouse gases by 30% by 2030, which will sequester and equivalent of 845,000 metric tons of carbon dioxide. With a total investment across the program of nearly $80 million, the initiative will impact roughly 5.2 million acres by 2030.
In 2021, Cargill launched its RegenConnect regenerative agriculture program designed to simplify the adoption of sustainable soil practices and give farmers new access to emerging markets. RegenConnect compensates farmers for these improvements, for example, by paying them per metric ton of carbon sequestered.
Kabat says RegenConnect has experienced amazing growth since its inception two years ago. A total of 625,000 acres have been enrolled in the program spanning across 15 states.
The program has invested $7 million in cash payments to participating farmers across the last two seasons. Farmer participation has increased 400% SInce the program's beginning with nearly 1,000 farmers signed up.
Kabat also noted Cargill is helping its beef processing facilities with the labor crunch on several fronts.
"We've increased wages, we've increased other benefits," he said. "We've offered bonuses. We've offered onsite childcare and medical care. We've enhanced our training and are working on transportation and housing strategies to benefit our teammates."
Cargill's Factory of the Future is bringing digital transformation to its processing operations with a $100 million investment this year that will grow to $700 million by 2026.
"Our strategy incorporates automated equipment, digitalization and advanced analytics to our processing plants to improve worker safety, streamline processes and improve yields," said Kabat. "We are investing across our facilities and technology like smart saws for an object detection and automated box handling."
Factory of the Future is currently live across 30 protein production facilities in North America including Dodge City, Kansas, Round Rock, Texas, and Monticello Minnesota.
Shared problems, shared solutions
Kabat ended his session saying he didn't want to give a tour of the shared problems in agriculture but a few examples of how the industry can come together on shared solutions.
"Our challenges are big," he said. "But I firmly believe that agriculture, which touches every person on Earth, has the scale, the power and the resilience to be bigger than those challenges."
No other vital activity on the planet has the same scale and promise, said Kabat. He noted the last three years have held some of the greatest challenges of this generation. Farmers and food workers got the job done and they proved just how resilient the food system is, he said.
"As we continue to navigate new and existing global economic headwinds, we can and must reimagine what's possible for our food system," he concluded.