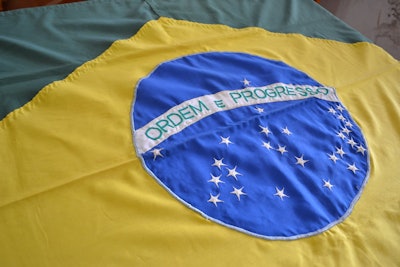 giulianopm | FreeImages.com
As previously commented, it was just a matter of time for the first avian flu cases to appear in Brazil. In the last two weeks, the first cases have been detected in wild birds, and now one more has been detected in the southern state of Rio Grande do Sul. The importance of this latest finding is that Rio Grande do Sul accounts for 13.77% of the total broiler production. Let us remember that almost all of Brazilian poultry production takes place in the South, away from the Amazon basin.
I can't imagine the distress that this must be causing among poultry producers, government authorities and Brazilian Association of Animal Protein (ABPA) officials. This is the first time that they are dealing with this, and the impact can be quite severe. I have always praised the biosecurity Brazilians have in their facilities. So let us trust that the deadly virus will not hop to commercial production.
The animal health state of emergency has been declared, and committees have been created to tackle the disease. The ABPA and state organizations continue to carry out their work with a focus on prevention and support for producers and the Official Veterinary Service. Surveillance is a must, and Brazilians have made that clear, alerting the general public to notify veterinary authorities if a sick wild bird is spotted.
Communications are educating people on what kind of symptoms they may see. Meetings are being organized to disseminate technical information on highly pathogenic avian flu, as well as to promote the dissemination of coherent information to the media and the general public. I repeat: the media and the general public. Well done!
In addition to monitoring, it is worth highlighting the important work of inspection of production biosecurity maintained by the Ministry of Agriculture and state organizations to preserve the Brazilian sanitary status as free of highly pathogenic avian influenza before the World Organization for Animal Health (WOAH). It is good that Brazilians keep making an emphasis on this.
In this sense, the ABPA is reminding the world that exports are following a normal flow and that there is no risk to the supply of products.
What do you think?