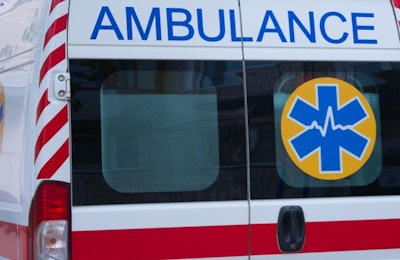 Officials in Hattiesburg, Mississippi, are investigating the death of a man who died from injuries sustained at a Mar-Jac Poultry plant in that city.
According to a press release from the Hattiesburg Police Department (HPD), officers were notified around 5:30 a.m. on December 15 of the man's injury that had occurred earlier in the day at the plant, located at 1301 Edwards Street.
He was transported to a local hospital, and according to a statement released to local media by Mar-Jac Poultry, he underwent surgery, but the company learned on the following morning that the patient had passed away.
In a statement released to the local media, Mar-Jac Poultry said the man was injured in the battery charging room at the plant.
"Our prayers are with his family," the company said in the statement. "Every employee is important to us, and everyone is somebody's child or parent, sibling or spouse. Especially at this time of year, after all the difficulties we have all had to deal with in 2020, we deeply regret this sadness and hope for healing for all concerned."
In its statement, Mar-Jac said the company is cooperating closely with local law enforcement, the Occupational Safety and Health Administration and the U.S. Department of Agriculture in the investigation.
Ryan Moore, public information officer for the HPD, in an email to WATT Global Media, said more information about the incident and investigation will be released at a later time.
The Hattiesburg poultry plant has been a part of Mar-Jac Poultry's operations since 2014, when the company acquired the former assets of poultry integrator Marshall Durbin Cos. located in Alabama and Mississippi in 2014.
According to the WATTPoultry.com Top Companies Database, Mar-Jac Poultry, which also has operations in Georgia, processed 15.88 million pounds of ready-to-cook poultry on a weekly basis in 2019.