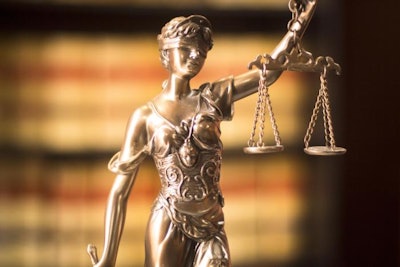 The Equal Employment Opportunity Commission (EEOC) has filed a suit against Tyson Foods, alleging the company violated federal law by refusing to rehire a former employee because she had previously filed an EEOC discrimination charge against the company.
According to the lawsuit, a former employee applied for an open position at Tyson Foods' facility in Eufaula, Alabama, for the third time in 2019. The suit also stated that the applicant had previously filed a charge of pregnancy discrimination against the company in 2016, which was resolved in 2018.
The suit further alleges that the applicant attended a Tyson job fair, where she was interviewed and offered employment in Tyson Foods' x-ray department. But after receiving the offer, the applicant disclosed that she was a former Tyson employee, and following that, the interviewer reviewed her records to confirm her eligibility for rehire, and it was decided subsequently that Tyson would not hire her, according to the suit.
EEOC asserts that such actions are a violation of Title VII of the Civil Rights Act of 1964.
"Federal law prohibits employers from retaliating against job applicants or employees for asserting their right to be free from employment discrimination," Bradley Anderson, director of the EEOC's Birmingham district, said in a press release. "The EEOC remains committed to protect the rights of workers who believe they have been discriminated against to file an EEOC charge."
"Title VII protects those who file EEOC charges," added Marsha Rucker, regional attorney for the EEOC's Birmingham district. "Protecting the victims' right to seek redress for discrimination in the workplace by filing an EEOC charge is an important part of the laws EEOC enforces."
Tyson Foods, according to the WATTPoultry.com Top Companies Database, is the largest poultry producer in the United States and the fifth largest turkey producer. It is also a major producer of beef and pork.