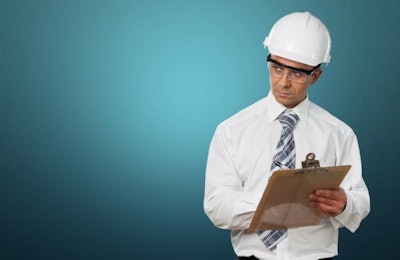 Agri Star Meat & Poultry has been fined $28,415 for alleged safety violations found at its plant in Postville, Iowa.
The plant was the site of an explosion that injured two employees on February 4.
According to Cedar Rapids Gazette, the Iowa Occupational Safety and Health Administration (OSHA) cited Agri Star for four serious violations that led to the explosion, which occurred in the dock area of the plant.
Among the alleged violations was not maintaining safe surfaces for walking and operating vehicles. According to documents obtained by the Gazette, the ice and other debris on the dock caused a worker to accidentally back an industrial vehicle onto a propane cylinder, which led to the explosion.
One worker was burned in the face and another suffered other injuries. The plant also temporarily lost power, and the explosion caused damages to the dock and the walls.
Other citations were related to the company not evaluating powered-industrial truck operators' performance at least every three years and failing to certify training and evaluation of these operators. The last violation says Agri Star failed to train operators to slow down on slippery or wet floors.
Following the incident, Agri Star issued the following statement: "Agri-Star endured an unfortunate event, when a propane gas tank burst causing 2 of our team members to be sent for treatment/observation and we pray for their quick recovery. The incident occurred on the live dock which is adjacent to the processing building. We are delighted to report no other team members inside the facility were hurt. Our management team and nearby team members did a great job evacuating the area until proper clearance was given. Thank you to the Postville Ambulance, Fire Department and local authorities for promptly assisting."
Agri Star has reportedly paid the penalties in the case.
Agri Star Meat & Poultry ranks as the 30th largest poultry company in the United States. The kosher meat processing and packing company produced an estimated 270,000 pounds of ready-to-cook chicken on a weekly basis in 2020, according to the WATTPoultry.com Top Companies Database. The company employs about 325 people.