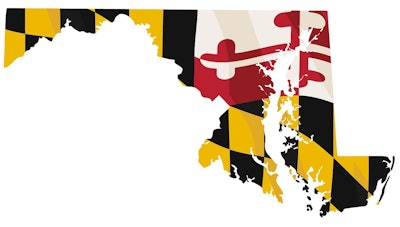 (Hobrath | Bigstock)
Highly pathogenic avian influenza (HPAI) has been confirmed in wild birds in Maryland, bringing the total number of states to have positive detections of the virus in 2022 to five.
The Maryland Department of Agriculture (MDA) informed the Delmarva Chicken Association that wild waterfowl hunted near Rock Hall had been tested for HPAI and found to be positive.

Combined with recent HPAI detections in wild birds in South Carolina, North Carolina, Virginia and Florida, MDA said this latest confirmed case makes it clear that HPAI poses a real risk to commercial poultry flocks in the mid-Atlantic this winter, and that chicken growers located in the Delmarva Peninsula should assume that some wild birds carrying HPAI viruses are regularly flying over their farms.

"This is not an unexpected finding," Maryland Chief State Veterinarian Dr. Michael Odian said. "The positive findings here in Maryland bring home the fact that keeping biosecurity at the highest levels is very important."
To date, there have been no confirmed cases of HPAI in commercial poultry flocks in 2022, but rather all cases have been confirmed in wild birds that were harvested by hunters.
There have also been several confirmed cases in Canada, in the provinces of Nova Scotia and Newfoundland and Labrador. Of the cases in Canada, the only one to occur at a commercial poultry facility was at a turkey farm in Nova Scotia, where more than half of the 11,800 turkeys on the premises died.
The last time a commercial flock in the United States was confirmed to have been affected by avian influenza was when a commercial turkey flock in Kandiyohi County, Minnesota, tested positive in November 2021. However, that was a low pathogenic strain. The size of that flock was not disclosed.
View our continuing coverage of the global avian influenza situation.