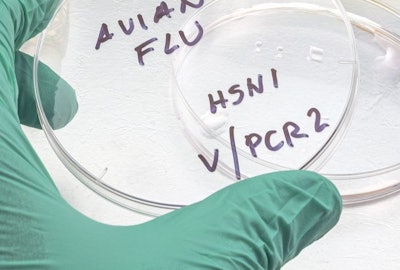 (felipecaparros | Bigstock)
As of December of 2021, Canada joins the list of countries experiencing renewed avian influenza (AI) outbreaks.
After administering tests on December 16, 2021, highly pathogenic AI, subtype H5N1, was detected at a non-poultry, multi-species exhibition farm in Newfoundland and Labrador. More specifically, the flock is located on the Avalon peninsula on the eastern side of the island.
The tests were initially administered by the Province of Newfoundland and Labrador due to a large number of sudden deaths over several days at the farm.
The Canadian Food Inspection Agency (CFIA) "has placed the farm under quarantine and established a 10 km zone with movement control measures," according to the Canadian government's website.
As of March 17, 2022, the investigation into AI at this farm has closed.
Soon after the detection at that farm, the CFIA detected AI on January 9, 2022, at another non-poultry farm in the Avalon Peninsula.
Since those two outbreaks, there have been more cases of AI in Canada, predominantly in Nova Scotia which is 1,308 km (645 miles) southwest of Newfoundland and Labrador.
The CFIA has reported four other cases of AI in 2022:
On February 1, "in a backyard flock in eastern Nova Scotia"
On February 3, "in a commercial flock (poultry detection) in western Nova Scotia"
On February 11, "at a mixed farm (poultry detection) in western Nova Scotia"
On March 15, "in a non-commercial flock (non-poultry detection) in southern Nova Scotia"
In response to these outbreaks, the CFIA has put a few of these farms under quarantine and placed the regions under movement restrictions to prevent the spread.
According to the Canadian government's website, "at this time, some countries have applied temporary import restrictions with variable implications on products and regions in Canada, primarily limited to the export of some poultry products from Nova Scotia."
To learn more about AI cases in North American commercial poultry flocks, see an interactive map on WATTPoultry.com.
Read our ongoing coverage of the global avian influenza outbreak.