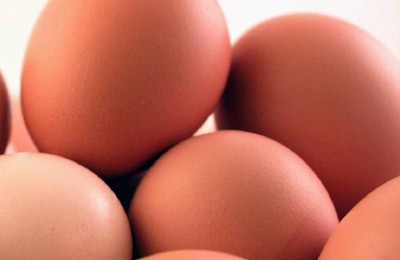 General Mills has already committed to using only cage-free eggs in its U.S. and Canadian operations by 2025. The company expanded that commitment recently, pledging to source only cage-free eggs in all of its operations worldwide by 2025.
The announcement was made in its latest animal welfare policy, posted on the General Mills website.
"In 2015, we committed to work toward this goal for our U.S. and Canada operations. And we are proud that Häagen-Dazs – General Mills' largest international business – already sources only 100 percent free-range eggs for all its ice cream produced in Europe. Together, these regions represent the vast majority of our global egg purchases.," the company stated.
General Mills studying slower-growing poultry issue
The company's animal welfare policy also addresses the issue of the use of slower-growing broiler and turkey breeds. At the time, the company is "working to understand any potential animal welfare issues associated with fast growth of broiler chickens and turkeys.
Pig welfare issues
General Mills has maintained its earlier position regarding the use of gestation stalls, stating that it will give preference to pork suppliers that provide actionable plans to create traceability and end their use of gestation stalls within the U.S. pork supply chain.
The company is also working to gain a better understanding of issues concerning pain relief and the potential elimination of castration and tail docking.
Antibiotic use
General Mills acknowledges that antibiotic use is sometimes necessary and appropriate to maintain the health of animals, but stated that it does not support routine use of antibiotics to promote growth.
Comprehensive resource for cage-free eggs available
A new collection of exclusive articles, blogs and infographics on Cage-free Eggs and Consumer Trust in the Poultry Industry, written by trusted WATT Global Media editors and industry experts will equip egg producers and marketers with information to help them make critical business decisions. Purchase your copy.