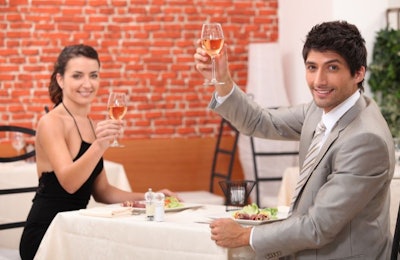 U.S. egg producers continue to convert their operations to cage-free laying systems as restaurant chains in North America have committed to only use eggs from cage-free sources.
To date, dozens of restaurant chains have made commitments to transition their egg supplies to cage-free eggs. According to a commitment tracker webpage, brought to WATT Global Media's attention by the Humane Society of the United States (HSUS), some have already made the transition, while others have set goals to complete the switch by the end of this year.
However, the majority of the restaurant chains – ranging from the large ones such as McDonald's and Denny's to smaller chains like Speedway and Eat'n Park – have pledged to serve only eggs from cage-free sources by 2022, 2025 and 2026.
See this infographic to see who made cage-free egg commitments, and the dates they plan to complete the transition:

Not all companies have reported on the progress of meeting their cage-free egg goals, but if achieved, the following companies should already be exclusively serving cage-free eggs: Noodles & Company, Le Pain Quotideien, Red Robin, Whataburger, Taco Bell, Papa John's Pizza, Au Bon Pain, Shake Shack, Restaurant Brands International (RBI), A&W Restaurants and Darden.
RBI includes the Burger King, Tim Hortons and Popeyes chains, while Darden restaurant chains include Olive Garden, LongHorn Steakhouse, Bahama Breeze, Seasons 52, The Capital Grille, Eddie V's and Yard House.
Meanwhile, 11 restaurant chains in the United States and Canada, have pledged to complete the switch to cage-free eggs by the end of 2020. Those companies include Wendy's, Starbucks Coffee, Black Bear Diner, Panera Bread, Einstein Bros. Bagels, Peet's Coffee & Tea, Caribou Coffee, Arby's, Wawa, Panda Express and On the Border Mexican Grill & Cantina.
Presently, laws have been passed in California, Oregon, Washington, Massachusetts, Rhode Island and Michigan that will require all eggs produced and/or sold in their state come from cage-free laying systems. Additionally, similar legislation is under consideration in Maine, Arizona, Hawaii and Colorado.