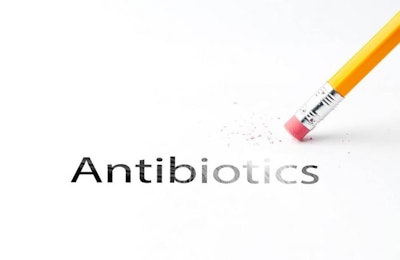 Antibiotic resistance may not have been making the headlines as much of late, but that does not mean that the problem has gone away, and so the animal health industry announcement of 25 global actions to reduce the need for antibiotics in animals has to be warmly welcomed.
Announced to coincide with European Antibiotic Awareness Day, November 18, the strategy aims to confront resistance by first reducing the instances when antibiotics are needed for both livestock and pets.
Prevention better than cure
Members of AnimalhealthEurope, an association comprising 13 of Europe's animal medicine manufacturers and 20 national industry associations, have signed up to a multi-billion-euro pledge to support development of vaccines, diagnostics and other measures to protect animals from disease.
The pledge for 25 Global Actions by 2025 is part of a global Roadmap to Reducing the Need for Antibiotics, initiated by global veterinary medicines industry association HealthforAnimals, which sets out three approaches: disease prevention and control; earlier detection of illness; and fast, accurate treatment.
The pledges note that antibiotics remain the only way to treat bacterial disease, so their use cannot simply be reduced without first improving animal health. As such, the pledge includes actions to boost veterinary training in preventive care as well responsible use of medicines.
At source
Included in the commitment in the 25 Global Actions by 2025 is the training of more than 100,000 veterinarians in the responsible use of medicines, and to invest at least EUR4.5 million (US$5 million) in veterinary education scholarships and grants.
Another pledge is to invest EUR9.1 billion in research and development, and to deliver at least 100 new vaccines and 20 new diagnostic tools.
Strengthening communications on biosecurity, in-feed supplements, vaccinations and other products that support animal health also form part of the commitment.
Data from the European Antimicrobial Resistance Surveillance Network gathered in 2015 suggest that 33,000 people die each year in the European Union and the European Economic Area due to infections with antibiotic-resistant bacteria.