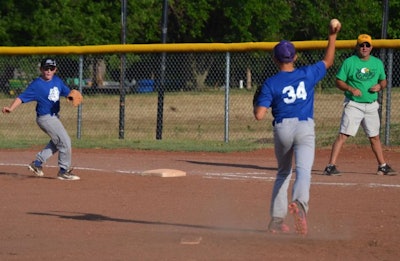 Tyson Foods and Eggland's Best announced partnerships this week that showcase why poultry and baseball go together better than peanut butter and jelly, Johnny and June Carter Cash, and other famous pairings.
Tyson Foods
Tyson Foods was first up to the plate (or my inbox, rather).
For the second year in a row, the poultry producer is sponsoring the Black College World Series Championship in Montgomery, Alabama. During the championship, eight teams from Historically Black Colleges and Universities (HBCU) will battle it out to be the top team in the division. Games will begin May 10 and conclude May 13.
"We're proud to partner with the City of Montgomery, the Montgomery Biscuits and Tyson Foods to bring the Black College World Series back to Montgomery for the third year in a row," said Michael Coker, executive director of Black College Championships.
Eggland's Best
Not to be outdone, Eggland's Best is hitting a home run of its own by being named the "official egg of Little League."
"At Eggland's Best, we are dedicated to helping families achieve their overall nutrition and wellness goals by providing them with the only egg with superior taste, nutrition, versatility and freshness," said Kurt Misialek, Eggland's Best president and CEO. "As the Official Egg of Little League Baseball and Softball, we aim to inspire families to lead healthy lives on and off the diamond."
The egg brand will share nutrition-focused tips, recipes for at-home or on-the-go and give one lucky family a trip to the Little League World Series. Eggland's Best will also be at both the Little League Softball and Baseball World Series, giving fans a chance to snag some egg-citing giveaways and learn more about nutrition from Sports Registered Dietitian and Nutritionist (RDN) Dawn Jackson Blatner.
I've written before about the powerful pairing of poultry and baseball when my local minor league baseball team rebranded to the New Hampshire Chicken Tenders for a game.
Chicken foodservice brand Wingstop recently attributed ad spots during March Madness to strong sales growth in the first quarter of 2023. Sounds like baseball is the next market they should focus their ad spend on.