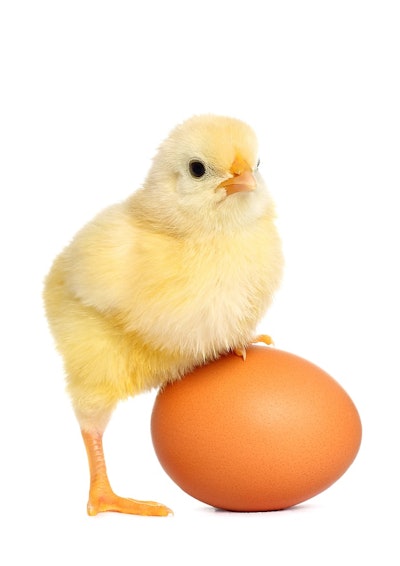 koszivu - Fotolia
German genetics company Lohmann Deutschland and hormone-based sexing company Respeggt have teamed up to support Germany's male chick culling ban.
Lohmann announced in a recent press release that Respeggct's SELEGGT Circuit system will be installed in the hatchery in its Ankum facility in the coming months. According to the partnership, 3-million-layer chicks will be hatched through the system annually.
"We are very happy about this new cooperation with LOHMANN Deutschland. Despite the uncertainty about the possible upcoming restrictions from 2024, we have decided together that this is the right signal for the sector. With the installation of the SELEGGT process in Germany, a resource-saving and earliest possible technology will be made available. Economically viable solutions like this are needed in Germany to put a sustainable end to chick culling," stated Dr. Ludger Breloh, Respeggct Managing Director.
The practice of culling male chicks was officially banned in Germany at the beginning of 2022, with France following suit by the end of the year. According to Tobias Ferling, LOHMANN Deutschland Managing Director, the installation of the SELEGGT Circuit system in a German hatchery guarantees legal certainty when supply chains choose to utilize "free of chick culling" labelling.
How the technology works
Female hatching eggs contain a gender hormone called estrone sulphate in the allantoic fluid, located within an embryological membrane, the allantois.
On the ninth day of incubation, a sample of allantoic fluid is collected from each egg.
The sample is collected after a laser creates a miniscule hole, of approximately 0.3 mm, in the shell. The hole is subsequently sealed with beeswax to minimize contamination.
After the fluid sample is evaluated using a patented marker, a color change on the marker will identify the sex of the chick depending on if the gender hormone was present or not, allowing producers to separate males from females before hatch.