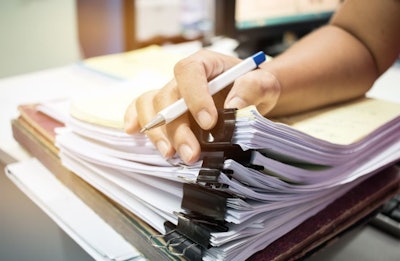 An international study suggesting low-meat diets will slow global warming has received several corrections in recent weeks, but critics of the report say the corrections don't go far enough.
In February, after a flurry of complaints among academics, The Lancet issued several corrections to "Food in the Anthropocene," a report touted this year by the EAT-Lancet Commission as the first set of global dietary guidelines to take the environmental impact of agriculture into account. The medical journal indicated that several citations and internal references have been corrected; a paragraph regarding vitamin B12 deficiency in plant-based diets was also corrected.
However, some scientists who reported errors in the EAT-Lancet report say they do not believe their concerns have been addressed. Frank Mitloehner, a professor of animal science at University of California, Davis, who complained that the report appeared to inflate the impact of agricultural emissions of methane, said he hadn't heard anything from the journal after receiving an email he said seemed meant to "quiet me down."
In the email, EAT's science director acknowledges that Mitloehner's "points on methane emissions from livestock are really important," but claims that "the meat consumption limits proposed by the commission were not set due to environmental considerations, but were solely in light of health recommendations."
But experts in the fields of health and nutrition have also questioned the validity of the report. Edward Archer, chief science officer at EvolvingFX, a meta-analytics firm, and a former research fellow for the National Institutes of Health, sent a letter to The Lancet complaining that the EAT study cited a now-retracted study about the health benefits of low-meat diets. The citation remains in the report.
"The authors of the EAT-Lancet report continue to demonstrate either an astounding lack of due diligence, willful ignorance, or unscrupulousness," Archer said. He characterized the corrections issued in February as addressing only "minor … typos."
Support for report's findings
Not everyone is displeased with The Lancet's response. Rosemary Stanton, a nutritionist and member of the Scientific Advisory Committee for Doctors for the Environment Australia, said the reference and B12 errors she reported were "immediately corrected" when she contacted the journal. She said many who have critiqued the report have either not read the full report, or else have cherry-picked its content. In many cases, she said, critics have falsely claimed that the report requires everyone to go vegan by 2050.
The report "clearly recommends a flexitarian approach," she said. "This does not mean they should avoid all animal products, although some of those may need to give less attention to meat and more to plant-based foods," she continued in an email.
A spokesman for EAT did not respond to a request for comment regarding the unaddressed complaints.