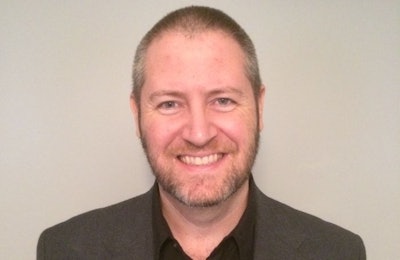 The supply of broiler meat in cold storage is low. This should support prices.
In a WATT Poultry Chat interview, Mark Jordan, executive director of LEAP Market Analytics, shared data on the national supply of broiler meat in cold storage and gave his opinion of what it means for prices going forward.
Austin Alonzo: I understand today you wanted to speak a little bit about the cold storage situation for chicken in the United States.
Mark Jordan: We put a lot of focus on production and trade flows and for good reason. Those are important headline indicators, driving supply-side conditions. But I always like to take a look at cold storage. It is kind of a background indicator, but can really give us some important signals about what's going on in markets and what the tendency is in terms of bearish or bullish.
Jumping right in, I have a chart here showing end of quarter cold storage stocks. This is total broiler meat over the last several years. This gets us into the current sense and then I've got my outlook for the rest of this year. If you go back to 2018, 2019: Frozen inventories of chicken were fairly large. Now you can see a bit of retracement there last spring, we had some production dislocations at the outset of the pandemic that necessitated some draw down of stocks to kind of supplement some of what went missing on the fresh output side.
But still, from an overall standpoint, inventories were kind of large by historical standards even into the second half of last year. Now, if you transition to the first quarter of this year, and as we've talked about previously, how demand has really taken off. And in these last several months, the first half of this year overall, we've had a much more aggressive pull down of stocks.
Of course there's been some lingering production issues and those things kind of go in tandem. But stocks plunged there. We go back to April, we bottomed out around 717, 718 million pounds. We got a little bit of a rebound in May. And at the end of May, we're around 725 million pounds. But those numbers are well below last year, well below the five year average and, as we can see here, you've got to go back to 2015 before you see stocks as tight as they are.
I'm going to move here to the next slide. And I think this is another good way of looking at it. Because this takes into account the fact that, yes, stocks in aggregate sense but also looking at this as a percent of monthly output. So what are our total average end of the month inventories and looking at that as the percent of monthly output.
Now I've got this kind of annualized over the last several years, and then looking at the 2021 data on a year-to-date basis. And you can see, you know, we're down there where inventories on an average monthly basis, down below about 21% of average monthly output. And that's on the extreme low end of what we have seen historically. 2014 being, you know, the low bar for that over the last couple of decades. But this year is shaping up to be a year of very tight stocks.
The simple takeaway is we just have that little meat in excess. It puts a lot of pressure for fresh supplies to meet needs and certainly creates a tendency for markets to be buoyant, when that's not the case. So demand is strong. Inventories are light. And so it's a situation where prices have a definite support mechanism.
Austin Alonzo: Alright, Mark. Thank you very much for that report. Did you have anything else you'd like to add?
Mark Jordan: I didn't include anything in terms of looking at it from slides. But the wing market, of course, that's been very explosive. And again, kind of what you would expect. If you look at the cold storage data, wing stocks have been extremely tight. The first few months of the year averaged between 35 to 40 million pounds. It increased just a little bit in May, set at 42 million pounds. But that compares to over 50 million pounds a year earlier: a five year average for me of, I think, 66 million pounds.
So you can see, again a residual or background indicator, but you can see a situation where this one metric gives us a clue. Very tight inventories correspond to very high prices.