Marel Food Systems, headquartered in Iceland, has named Theo Hoen to lead the united companies of Marel and Stork Food Systems as chief executive officer. Marel acquired Stork in 2008.
Hoen led Stork Food Systems as CEO from 2001 to date. He brings 25 years of industry experience to the position.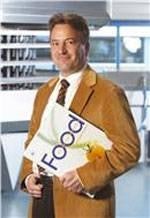 Theo Hoen, Marel CEO
Grétarsson joins Management Board
Sigsteinn Grétarsson, who lead the recent merger of Marel and Scanvaegt companies and business development during the acquisition period, will serve on Marel's management board.
He joined Marel in 1997 as a sales manager, and was managing director of Marel's operation in Australia for four years.
Arnarson steps down
Hörður Arnarson has decided to step down after having served the company as CEO for the past 10 years. Hörður has been with Marel since 1985, previously serving as head of research and development and production.