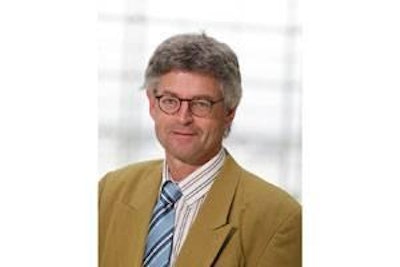 The impact of bans on conventional cages for housing laying hens will take center stage in the next WATTAgNet.com seminar, Layer housing alternatives: Economic ramifications of a move out of conventional cages, on June 26, 2012, at 11:00 a.m. EDT (8:00 a.m. PDT). Egg producers can hear how the cage bans are impacting EU egg producers today and learn about how alternative systems for housing hens are performing.
Dr. Peter van Horne, senior farm economist at the Agricultural Economics Research Institute, or LEI, will present the results of the EU cage ban on the demographics of the EU layer industry and the relative costs of installing and operating the alternative systems. Peter van Horne has been an invited speaker at many international symposia, conferences, and tradeshows.
Jill Benson, vice president and owner, JS West, will discuss how her family's California egg farms are preparing for life without conventional cages. JS West has approximately 1.8 million hens and was the first U.S. egg farm to install fully enriched colony housing. There are now two fully enriched colony houses on JS West farms. Benson will share her farm's two years of experience with this alternative housing system.
The ban on housing laying hens in conventional cages went into effect across the EU in January of 2012, following early implementation of the ban in countries like Germany for all layers and the Netherlands for table egg layers. Legislation has been introduced into the U.S. House of Representatives that would ban conventional cages for housing layers in favor of enriched colonies and cage-free systems. Several states in the U.S., including California, Ohio and Michigan, have already instituted layer housing regulations, which will take effect as early as 2015 in California.
This webinar is part of the 2012 WattAgNet Webinar Series. Visit upcoming webinars to register.