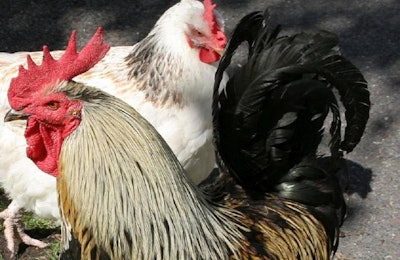 Backyard poultry operations will no longer be allowed in Indonesia's capital city of Jakarta by order of the government after an outbreak of H5N1 avian influenza was reported in South Jakarta.
"By 2017, there will be no more backyard farms and slaughterhouses in neighborhoods," Jakarta Governor Basuki "Ahok" Tjahaja Purmana recently told the Jakarta Post. "I have told my officers to close them down."
Efforts to relocate backyard poultry operations to places outside of the city limits are taking place, although resources are limited.
The governor stated that relocating backyard operations has proven to be difficult because of a lack of sufficient facilities. However, his administration intends to address the problem with funds taken from developers in the capital through corporate social responsibility schemes or compensation funds.
Darjamuni Taseda, the head of Jakarta's Fisheries, Agriculture and Food Security Agency, said the agency was preparing a proposal to provide needed sufficient facilities for farms that can be relocated.
Dozens of birds have already been culled since the virus has been found in South Jakarta.
Taseda also advised residents of the city to report any suspected symptoms of avian influenza in birds, so the agency could act more quickly in its efforts to eradicate the virus.