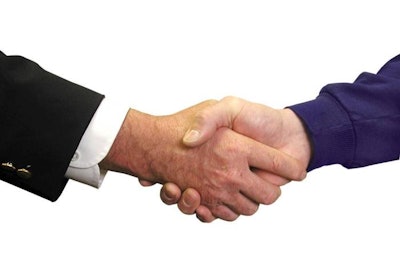 Agri-food company Japfa Ltd. has announced that global investment firm KKR will invest approximately $81.2 million for a 10.44 percent interest in the group's major subsidiary, PT Japfa Comfeed Indonesia Tbk (PT Japfa Tbk).
KKR will take up a 6.57 percent stake in PT Japfa Tbk via a private placement, and acquire another 3.87 percent stake from Japfa. After the deal, Japfa will continue to hold a 51 percent stake in PT Japfa Tbk.
"We are pleased to welcome KKR as a significant shareholder of our major subsidiary," said Tan Yong-nang, CEO of Japfa, on the sale of the shares. "We believe PT Japfa Tbk will benefit from KKR's deep knowledge and experience in the agriculture and food sector, and its long-term investment thesis of promoting and enhancing the availability of safe and healthy food. We look forward to deepening our partnership with KKR in the future."
According to Jakarta Post, Tan said in a statement that the private placement and share sale transactions are part of a strategy to introduce fresh equity funding to strengthen the balance sheet of the Japfa Group, and that Japfa will record a capital gain of approximately $21.2 million from the sale of its shares.
"We see a great opportunity for Indonesia's poultry market given the country's rising middle class, favorable urbanization trends, and increasing protein consumption," said Ming Lu, co-head of Asia private equity at KKR. "Japfa is the right partner with which to capture these opportunities given its leading market position, experienced management team and strong focus on food safety."
"Indonesia holds tremendous opportunity given its dynamic economy, favorable demographic trends, and rising GDP per capita," added Jaka Prasetya, managing director at KKR Asia. "The market is on track to be one of the Top 10 global economies within the next 15 years. KKR is committed to investing in the market and providing capital solutions to strong partners like Japfa."
The transactions are conditional upon the approval of the issue of new shares by PT Japfa Tbk's shareholders at its extraordinary general meeting on July 1st.
Headquartered in Singapore, Japfa Ltd. is described as an agri-food producer with businesses in Indonesia, China, India and Indo-China producing chicken, beef, milk and protein-based consumer foods. Backed by two generations of farming experience, it operates industrial-scale farms that are vertically integrated with its downstream food processing operations.
According to its website, KKR is a global investment firm that manages investments across multiple asset classes, including private equity, energy, infrastructure, real estate, credit strategies and hedge funds.