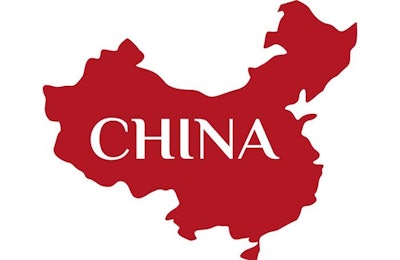 China is forecast to increase imports of meat to 10 million tons by 2020, driven by rising consumption. This was the key message delivered by Mr Li Shuilong, executive president of the China Meat Association who was speaking at the committee meetings of the 21st International Meat Secretariat, World Meat Congress, in Punta Del Este, Uruguay.
Commenting on the Chinese governments 13th five-year plan (2016-2020), Li stated that although meat production is expected to rise as China modernizes its meat production and processing industry, demand from Chinese consumers will increase at an even faster rate. This will result in a need to import more meat over the coming years.
Meat production is forecast to reach 90 million tons by 2020, with the majority of that meat continuing to be pork. With consumption of meat forecast to reach 100 million metric tons, this will mean that China will need to import 10 million metric tons to meet consumer demand.
Li stated that the Chinese government will focus on two key areas in the plan. First, it will speed up the modernization of the meat production and processing sectors, and second, it will strengthen quality and food safety supervision. He also commented that there was an important role for industry organizations to act as a bridge between the meat industry and government.