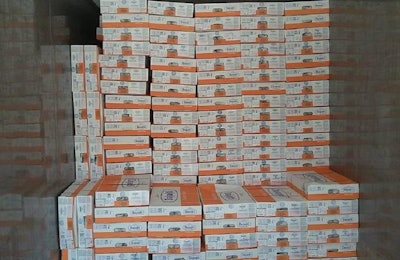 Cherkizovo Group reported an increase in sales volume for chicken and pork during the second quarter of the 2019 fiscal year, but a decrease in sales volume for turkey during the same period.
The Russian meat, poultry and grain company released its second quarter and June results on July 10.
Chicken segment
For its chicken operations, Cherkizovo reported a sales volume of 171,500 metric tons for the quarter, a year-over-year increase of 31%. The company attributed some of that volume growth to the launching of chicken producing assets that were acquired in late 2018. In December of that year, Cherkizovo reported that it completed the acquisition of Altaisky Broiler from the Prioskolie Holding Company, a rival Russian agrifood company. At the time, it was estimated that Altaisky Broiler had an annual output of 67,000 pounds of poultry products. Cherkizovo Group recently announced its intent to invest further in Altaisky Broiler.
Turkey segment
Tambov Turkey, which is a joint venture between Cherkizovo Group and Spain's Grupo Fuertes that was formed in 2012, saw a sales volume of 8,900 metric tons, which was a decline of 15 percent when compared to the second quarter of 2018. However, the average sales price increased by 22% on a year-over-year basis due to the expansion of Pava-Pava branded products and an overall strong demand for turkey products.
In June, Cherkizovo Group announced that it is considering expanding its Tambov Turkey operations, which would increase its turkey capacity by 50%.
Pork segment
Production and sales volume increased by 16% and 18% respectively for Cherkizovo Group's pork operations, compared to 2Q18 on the back of the expansion of the facilities launched in prior periods. Prices declined by 3% compared to the second quarter of 2018, due to higher pork supply coming from both domestic producers and imports.