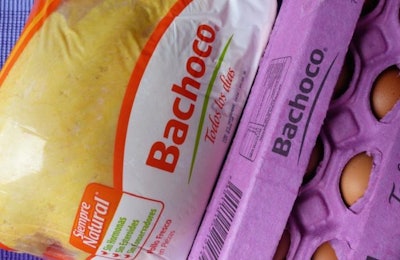 Industrias Bachoco announced its unaudited results, corresponding to the third quarter of 2019 and the year-to-date (YTD) results as of September 30, 2019. The financial information was presented in nominal million pesos, as per the International Financial Reporting Standards (IFRS).
Net sales grew 8.5% in the third quarter and 1.9% YTD. The Mexico operation represents 72.7%, while that of the United States 23.3%. In addition, poultry accounts for almost the entire income of the business, 90.05%, while the other businesses make up for 9.95%.
Operating expenses were 9.8% in the third semester and 9.7% YTD, of the percentage of sales. EBITDA margin was 9.8% in the third quarter compared to 10.0% so far in 2019. In addition, earnings per share in these same periods were of $ 1.85 and $ 5.00, respectively.
Rodolfo Ramos, general director of Bachoco, commented in the report: "We entered the third quarter with favorable demand conditions in the poultry industry, which resulted in high prices at the beginning of the quarter, which is atypical for the season. We noted that the foregoing mainly resulted of a good balance between supply and demand, and due to conditions of less uncertainty in economic factors in Mexico, compared to the same period in 2018".
According to Ramos, this helped the sales increase mentioned, compared to the same periods of 2018, respectively. He added that "in terms of costs, commodity prices, both corn and soybeans, started at high levels and had downward adjustments at the end of the quarter, which combined with our coverage strategy allowed us to report lower costs for 3Q19 vs in the same period in 2018".
As a result, the EBITDA margin was of $1.5 billion pesos in the third quarter, significantly higher than that reported in the same period last year. In the first nine months of the year it was 10.0%, higher compared to 9.1% in the same period of 2018.
Earnings per share has been one of the highest in the last five years in a third quarter. On the other hand, they have been reduced. Ramos emphasized that they maintain "a solid financial structure. At the end of the quarter we reported a net cash of $13.3 billion pesos, which allows us to continue with our growth plans."
According to the WATTAgNet Top Poultry Companies Database, Bachoco is the largest chicken producer in Mexico and the third largest in Latin America.