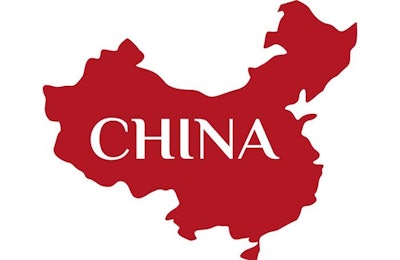 Traders and shoppers have been reacting to unwelcome news of an upcoming ban on trade in live poultry in China.
For one housemaker in Jingdezhen in Jiangxi province, it will mean a 40-minute bus journey to obtain the fresh duck she wants. Up until recently, she was able to buy her poultry from a nearby market, reports Bloomberg. There, the bird she selected was slaughtered for her.
As for many consumers in Asia, freshness is a key attribute when purchasing meat, according to a poultry trader in the same city. She told Bloomberg that past outbreaks of avian influenza in poultry have closed live bird trading at wet markets temporarily in the past — once for as long as six months. However, a recent announcement of an end to live markets is unwelcome news. It will likely bring to an end her 20-year business as a poultry trader.
End to live poultry trade
Earlier this month, the State Administration for Market Regulations announced the imminent intensification of efforts in epidemic control and prevention. Underpinning the new measures is evidence that markets selling agriculture and aquaculture products may have been centers for the spread of coronavirus (COVID-19).
First targets for this greater scrutiny will be wholesale food markets, reported China Daily.
As well as stepping up efforts to fight the illegal trade of wild animals, and to ban eating such animals, greater restrictions will be applied to poultry traders. Trade and slaughter of live poultry will be subjected to greater controls, including more record-keeping to ensure all products are traceable.
Ultimately, the live poultry trade will be banned in these markets in China.
With an estimated 70% of foods including meat, fish, shellfish, fruit, and vegetable sold through such markets in Chinese cities, the new regulations will significantly impact both traders and consumers.
According to an official for market inspection with the Administration, it was the recent COVID-19 epidemic linked to a Beijing market that raised the alarm on the food safety and epidemic risks at such sales outlets.
Advice to market workers, visitors
Expected shortly is a technical guide from the National Health Commission, according to China Daily. It will give detailed guidance on protecting those involved in the food business from COVID-19. Covering training, health management and handling of emergencies, it is aimed at those in food markets and restaurants who are exposed to greater risk of infection.
Currently, advice from the World Health Organization (WHO) to those working in or visiting markets where live animals are traded focuses on good personal hygiene, and keeping one meter distance from other people.
Workers "should consider wearing protective gowns and gloves while professionally handling animals and fresh animal products," according to the WHO. Equipment and working stations should be disinfected frequently — at least once a day. All protective clothing should be removed after work, and washed daily.
'No wildlife wet markets in China'
In April, an official with the Chinese Foreign Ministry said that China had banned the hunting, trading, transportation and consumption of wild animals. There are no "wildlife wet markets" in the country, stressed the official.
The statement was made in response to certain international accusations at the time, linking sales of wild animals in China to the development of COVID-19, reported Xinhua news agency.
View our continuing coverage of the coronavirus/COVID-19 pandemic.