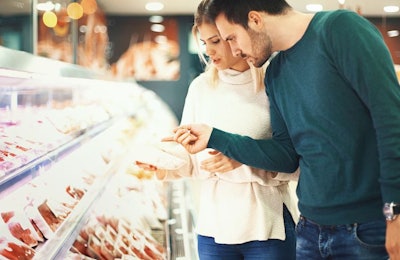 Consumers are asking more questions and have more expectations for the food they buy. How birds were raised, what they were fed, what the carbon footprint is of a pound of meat are now concerns for some consumers.
Learn more about the emerging macroeconomic and consumer trends that will impact the market for center of the plate protein by 2030 and what this means for the industry's technology needs by attending a panel discussion on the topic at the Virtual Poultry Tech Summit 2020, October 20-22.
Panelists include Paul Aho, Ph.D., president, Poultry Perspective, Paul Cuatrecasas, CEO and founder, Aquaa Partners and Richard Kottmeyer, managing director, FTI Consulting.
Aho is an international poultry economist. His work experience spans 30 years and includes academic positions in Poultry Departments at Cornell University and the University of Georgia and agribusiness experience at two poultry breeding companies. He operates his own consulting company called Poultry Perspective. In that role, he works around the world with poultry managers and government policy makers.
Cuatrecasas is the CEO and founder of Aquaa Partners, an investment banking firm based in London. Over the past 28 years, Cuatrecasas has completed over 45 merger and acquisition transactions around the world worth more than 25 billion dollars and over 60 corporate finance advisory and strategic consultancy assignments. He is the author of "Go Tech, or Go Extinct" in which he shares his approach to transforming legacy companies through the strategic acquisition of disruptive technology companies.
Kottmeyer is the global food, agriculture and beverage leader at FTI Consulting. Previously, he worked with major poultry retailers and integrators to provide advice on "Farm to Fork" best practices and has acted as a food policy advisor at Wall Street investment banks, global accounting firms and commercial banks. Kottmeyer has 20 years of consumer insight and best practices from over a dozen consumer-oriented sectors, nearly two dozen leading multinational brands and experience in most major agricultural and food subsectors.
Make plans to attend the 2020 Virtual Poultry Tech Summit, and take a look at the future of the industry. This one-of-a-kind online event facilitates the transition of innovation technologies from researchers and entrepreneurs into commercial applications for the benefit of the poultry industry. Registration is now open.
Like what you just read? Sign up now for free to receive the Poultry Future Newsletter.