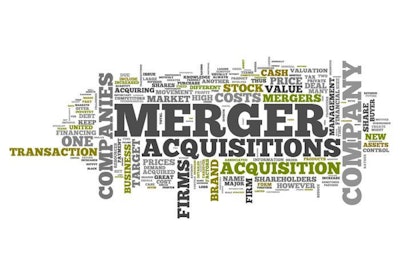 Find out about merger and acquisition activity in the poultry and animal feed industries in January 2021.
---
Marel has successfully completed the acquisition of PMJ, a global provider of advanced processing solutions for the duck industry.
Cargill is expanding its value-added protein footprint through the acquisition of ProPortion Foods, a food manufacturer that supplies a variety of innovative fully cooked products, portion control steaks and marinated ready-to-grill meats.
Brazil-based meat and poultry company BRF has finalized the acquisition of Joody Al Sharqiya Food Production Factory, a company which operates a food processing plant in Dammam, Saudi Arabia.
TechMix is announcing the acquisition of Immuno-Dynamics, Inc. of Fennimore, Wisconsin.
Specialty chemicals company LANXESS intends to further expand its consumer protection business and has entered into exclusive negotiations to acquire Theseo Group.
Maple Leaf Foods and its wholly owned subsidiary, Greenleaf Foods, have announced plans to acquire and build-out a food processing plant in Indianapolis, Indiana. The location will be used to expand the company's tempeh production and plant protein capacity.
H.I.G. Capital, a leading global alternative investment firm with $42 billion of equity capital under management, announces that its portfolio company, USALCO, LLC, has acquired Al Chem Specialties LLC and CalChem.
Capriotti's Sandwich Shop finalized the acquisition of Wing Zone – a fast-casual brand serving made-to-order chicken.