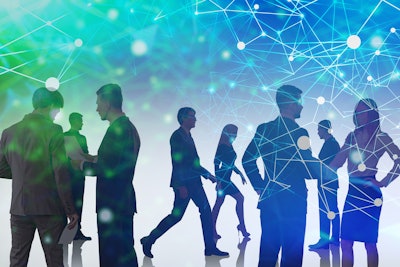 The 13th Annual Egg Industry Issues Forum hosted by the Egg Industry Center (EIC) at Iowa State University, and co-hosted by Hy-Line North America, will be virtual in 2021. The event will feature a split format with both live and at-will presentations. Live presentations will take place over three days on Tuesday, April 20 through Thursday, April 22 at the same time each day (1:30 p.m. - 3:30 p.m. central standard time).
Live content will be recorded and available for access to registered participants. All live sessions will include a live question and answer section with the speaker. Registered attendees will be sent a link to the live sessions before the start of the forum so they can access the live content. At-will sessions will be available at any time for attendees.
"The Egg Industry Center is thrilled to provide an interactive twist to our 2021 virtual egg industry issues forum, with live Q&A sessions following presentations on topics including sustainability, air quality and emissions, fire mitigation, hen health and welfare, and more," said Richard Gates, Ph.D., director of the EIC.
Live content
There will be many presentations throughout the live three-day virtual event.
One of the featured presentations is "Next Generation Sustainability – Integration of Environmental Life Cycle Assessment with Animal Welfare Metrics," which focuses research conducted at the University of British Columbia. Researchers from the university will cover their findings and potential solutions. "Our analysis points towards the necessary use of machine learning techniques to identifying best technologies and practices for optimization of egg production for both environmental and animal welfare sustainability outcomes," said the research presentation preview.
At will
One of the at-will speakers will include Ken Anderson, Ph.D., professor at North Carolina State University in commercial layer and small flock management and director of the North Carolina Layer Performance and Management Program (NCLP & MT). Anderson has done extensive work in egg strain research, among other areas of the layer industry.
Registration cost $75.00 and can be done here: www.eggindustrycenter.org/egg-forum