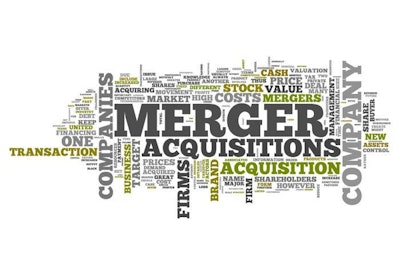 AGCO has acquired Farm Robotics and Automation S.L. (Faromatics), a precision livestock farming company that created the ChickenBoy, the world's first ceiling-suspended robot designed to monitor broiler welfare.
"This Faromatics acquisition supports our vision of being farmers' most trusted partner for industry-leading, smart farming solutions across every area of our business," said Eric Hansotia, AGCO's Chairman, President and Chief Executive Officer.
"We're excited to create smart technology solutions for livestock producers, strengthen our existing capabilities, and accelerate innovation that helps our customers increase profitability while improving animal welfare."
AGCO is a global leader in the design manufacture and distribution of agricultural machinery and precision ag technology.
"We have now reached a moment where the combination of great technology with global market reach has the potential to make a lasting impact on animal welfare and farm productivity," said Dr. Heiner Lehr, CEO of Faromatics. "We are very excited to be joining the AGCO team."
More about the technology
The ChickenBoy robot is part of a larger concept known as precision agriculture, which called on farmers to collect and use information about their livestock or crops to better utilize finite resources and produce food.
The robot, which moves along rails suspended from the ceiling, uses sensors to measure thermal sensation, air quality, light and sound and artificial intelligence to identify potential risks to health, welfare and farm equipment.
Faromatics was one of the featured innovators at the 2019 Poultry Tech Summit.
What's coming next
For more on the technologies set to advance the poultry industry, join industry-changing innovators, researchers, entrepreneurs, technology experts, investors and leading poultry producers at the Poultry Tech Webinar Series, scheduled for November 2, 4, 10, 11, 17, 30 and December 2.
During the webinar series, industry experts will preview what's coming next – from prospective solutions to developing technology – for the poultry industry.
This webinar series is proudly sponsored by: Arm & Hammer, Aviagen, Baader, Boehringer Ingelheim, Cargill, Ceva, Chore-Time, Cobb, Evonik, Marel, Phibro Animal Health, Staubli, and Zoetis.
Visit our website for more details on the webinar series, topics and speakers.
Register for free today and join us for a glimpse at the future of the poultry industry.
Like what you just read?
Sign up now for free to receive the Poultry Future Newsletter