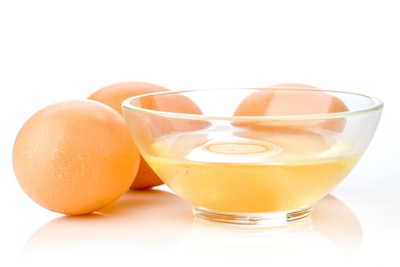 Getty Images/iStockphoto
To kick off the new year, Dunkin' Donuts has released a new egg-containing breakfast product called Omelet Bites.
According to Bake Magazine, the bites come in two varieties - Bacon & Cheddar (17 grams of protein) and Egg White & Veggie (13 grams of protein). The latter is made with tomato, spinach and four different types of cheese. The new product is served in sets of two and comes in a disposable tray.
According to Chew Boom, the Omelet Bites retail for $4.49 per order and are being promoted along with other new products including a Chive & Onion Stuffed Bagel Minis and a Stroopwafel Donut.
Dunkin' Donuts' cage-free conversion
In August 2021, Inspire Brands, the company that owns Dunkin' Donuts, announced that the coffee and donut chain had committed to use only cage-free eggs all locations globally by the end of 2025.
In 2012, Dunkin' Donuts announced that it would be converting to cage-free eggs but noted that it only would transition 5% of its eggs to cage-free by the end of 2013.
In March 2015, the company announced that 10% of its eggs would be from cage-free hens by the end of 2016. At the end of 2015, the chain committed to only source eggs from cage-free operations for all of its restaurants in the United States by 2025.
Previously, the chain pledged to map its supply chain to determine the viability of transitioning to 100% cage-free eggs globally. Since the cage-free egg movement has begun, transparency in reporting progress has been a sign of dedication to sourcing cage-free eggs in the eyes on consumers.
In response to the concerns, hundreds of companies that have 100% cage-free commitments agreed to clearly communicate and transparently report on progress towards the goal. To help with communicating the progress, Compassion in World Farming launched a cage-free progress tracker called EggTrack in 2017. The tracker shows a company's current percentage of cage-free eggs in its supply chain and is updated consistently.