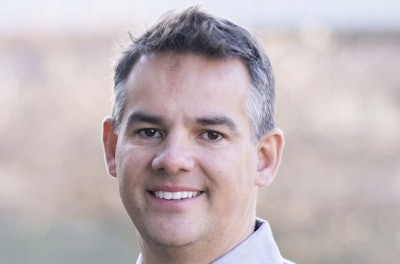 Eduardo de Souza Pinto will join Hy-Line International in the newly created position of president of operations, effective March 1, 2022.
He will have responsibility for all areas of internal production, administration, exports and logistics based in Dallas Center, Iowa.
Jonathan Cade, president of Hy-Line International, will continue to lead all sales activities, customer support, business relations, marketing and technical service efforts. Dr. Danny Lubritz, director of research and development, will continue to focus on research and development of Hy-Line varieties.
"Eduardo will lead a strong team of specialists in the fields of pedigree and grandparent farm and hatchery management, biosecurity, quality, veterinary, compliance, finance, exports and logistics," said Cade. "This executive position will ensure our layer varieties are supplied to you above and beyond your expectations. shows our commitment to have an even stronger strategic leadership within Hy-Line."
Eduardo comes from Valo Biomedia, a SPF egg business, where he was president for North and South America with a key focus on biosecurity, efficiency and on-time deliveries of SPF eggs to key vaccine manufacturers.
Founded in 1936 by Henry A. Wallace, Hy-Line was the first poultry breeding company to apply the principles of hybridization to commercial layer breeding. Today, Hy-Line International continues to be a pioneer as the first company with its own in-house molecular genetics team leading the industry in application of DNA-based technology to its breeding and genetics program. Hy-Line produces and sells both brown, tint and white egg stock to more than 120 countries worldwide and is the largest selling layer around the world.