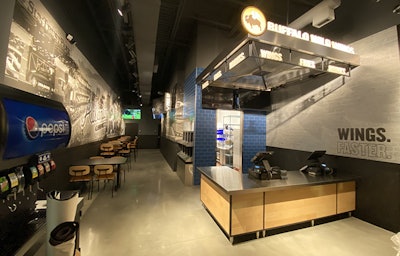 Consumers stuck at home during the COVID-19 pandemic have increasingly chosen to order pizza and chicken from foodservice locations over other food options.
"Pizza and chicken continue to impress," Joe Pawlak, Managing Principal, Technomic said October 20 during Foodservice State of the Industry - Fall 2020 Update.
There has been a major uptick in off-premises dining throughout the pandemic. Most restaurants that sell chicken wings and pizza already had a strong off-premises orientation, Pawlak said. They are also offered in a variety of flavors and sizes, making it easy for families to find something for everyone.
In addition, foodservice locations that sell pizza and chicken have also been quick to adopt new technologies that help consumers order food, such as online ordering and delivery apps.
Another winner, he said, was Popeyes Louisiana Kitchen. Their chicken sandwich continues to be popular long after the 2019 chicken sandwich wars.
Foodservice flexes
Pawlak also highlighted the ways that chicken foodservice chains have flexed during the pandemic.
"Brands are stretching. They are doing different things outside of their comfort zone and many of them are being very successful at doing so," he explained.
Virtual brands have been a hot trend this year. For example, Bloomin' Brands, the parent brand of Outback Steakhouse, recently opened Tender Shack while Brinker International, who owns Chili's and Maggiano's, is betting big on It's Just Wings.
Virtual kitchens operate within actual restaurants, but cook food that may be sold under a different name on third-party delivery platforms, like DoorDash, Uber Eats or Grubhub. In a sense, these help restaurants optimize search engine optimization, or SEO, online. Consumers ordering food delivery tend to search for a menu item, like wings or Chinese food, rather than by a restaurant name.
Some virtual brands are so popular that their parent companies are contemplating opening brick-and-mortar stores.
Brand's are also investing in off-premises dining, believing that this is a trend that will continue post-COVID-19. Buffalo Wild Wings opened its first "GO" concept restaurant – specifically designed for takeout and delivery orders – in Atlanta earlier this year. GO features a walk-up counter, digital menu boards, limited seating and TVs for customers to watch while they wait for their food. GO also offers heated takeout lockers for guests interested in a contactless experience.
View our continuing coverage of the coronavirus/COVID-19 pandemic.
Like what you just read? Sign up now for free to receive the Poultry Future Newsletter.