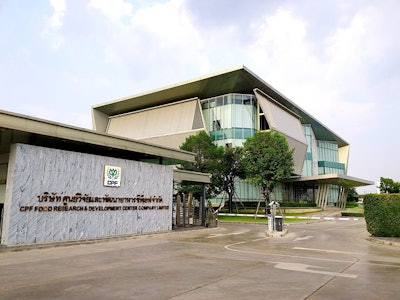 CP Foods plans to co-develop better tasting plant-based meat with U.S. startup Lypid.
"Lypid's vegan fat will create a better experience for consumers," said Dr.Lalana Thiranusornkit, senior vice president for Food Innovation and New Product Development of CP Foods.
Lypid is the inventor of "vegan fat," a line of fats made of vegan oils that make alternative proteins taste more like traditional meats. The vegan oils have the same texture, melting point and oil content as animal fats. In addition, it has a better nutritional value than animal fats, the press release said.
Today, consumers who purchase plant-based proteins are interested in products that realistically mimic the taste and texture of real meat, but also offer perceived health and environmental benefits.
In 2021, the Asia-Pacific Agri-Food Innovation Summit named the San Francisco-based startup as a winner of the CPF and Cargill Innovation Challenge. As a result, Lypid received senior leadership coaching from CP Foods, as well as the opportunity to work with experienced researchers and product developers at the RD center.
The two companies expect to have products ready for commercial sale within the next two years.
Growing demand for meat alternatives
Consumer demand for plant-based meat alternatives is expected to triple over the next five years in Asia.
CP Foods launched Meat Zero, a line of ready-to-cook and ready-to-eat plant-based proteins in 2021. The meat alternative is already available throughout Thailand and will be rolled out across Asia. The company expects the brand to become the leading meat alternative brand within Asia by the end of 2022.
According to the WATTPoultry.com Top Companies Database, CP Foods, of Bangkok, Thailand, is Asia's second largest poultry producer and the world's largest producer of animal feed. In 2020, the company launched a range of plant-based meat alternatives, stating that it wants to be a top three player worldwide in the segment within five years.