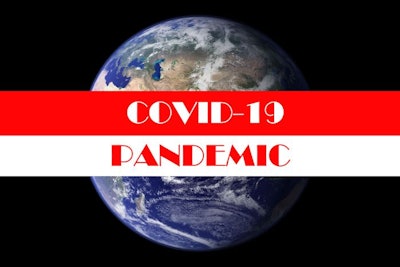 Sustainability has been a buzzword with consumers in recent years, but will it still be a major trend post-pandemic?
COVID-19 initially shifted focus away
In the spring of 2020, consumer behavior changed rapidly as people reacted to the spread of COVID-19 and the resulting stay-at-home orders. Shoppers flocked to retail stores, emptying shelves and stocking pantries.
"Sustainability was pushed to a little bit of the background during the height of the pandemic because hygiene, sanitation and those types of issues became more important," Maeve Webster of Menu Matters said during Sustainability Now (And After All This).
As a result, consumers gravitated towards single-use plastics in an attempt to stay safe and bought what was available on shelves, as opposed to searching for the most sustainable option.
But it still matters
However, demand for sustainability shifted back into the forefront once consumers began to adapt to the "new normal."
Even as hygiene was prioritized, "all of that sustainability was constantly building up behind it and was important before we even hit the pandemic," Webster explained.
The definition is changing
The definition of sustainability is changing.
Long associated only with environmental issues, sustainability has transformed into a catch-all term that also encompasses animal welfare, social and other issues.
"Now, consumers are increasingly rolling into the term sustainability. This includes things like animal welfare, workers rights, social justice and all of these other broader issues," said Webster.
"This can be both a boon and a hurdle for manufacturers and operators. It's great, because then sustainability can mean almost anything that makes sense to your organization as long as you're transparent and very clear in your communication. But, it's such a broad term now with so many catch-all issues fitting into it that sustainability can easily become a term that stops in and of itself from being impactful."
View our continuing coverage of the novel coronavirus (COVID-19) pandemic.
Like what you just read? Sign up now for free to receive the Poultry Future Newsletter