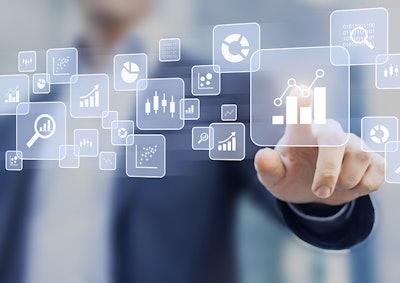 A combination of predictive analytics and deep learning analysis could help improve poultry management and provide traceability throughout the entire supply chain.
"With the advancement in technology, it is now much easier and faster to send information from farms, processing plants and hatcheries to corporate offices. This has resulted in an exponential increase in the amount of data collected, providing companies with a great opportunity to gain a better understanding of their own operations," said Neamat El Tazi, the Chief Operating Officer of AbuErdan,
Measuring poultry KPIs
They've developed a poultry management software, presented as an innovation at the 2018 Poultry Tech Summit, that collects and analyzes data on trends, key performance indicators (KPIs) and performance in poultry production.
For example, one such metric is "hatchability."
"Understanding the relevant KPIs will allow businesses to take accurate action in the 'breeder' stage and consequently increase production capacity," she added.
"Poultry managers can check KPIs from the hatchery on their dashboard and link the egg production date to the flock's production week. The available data allows managers to take the right actions related to the mating ratio and other factors that have a major impact on the production rate."
Improving supply chain traceability
The poultry management tool can also help improve traceability along the poultry supply chain.
"The traceability information is seamlessly generated automatically from the system while the farm manager is placing his chicks, transferring them from a rearing farm to a production farm, transferring eggs to egg stores, transferring chicken to a slaughterhouse…etc," El Tazi explained.
In the event of a recall, farmers and other stakeholders can use the dashboard to trace a chicken's history from the hatchery to the broiler farm to the processing plant, and even during transport.
Attend the 2023 Poultry Tech Summit
Join an exclusive international gathering of industry-changing innovators, researchers, entrepreneurs, technology experts, investors and leading poultry producers at the 2023 edition of Poultry Tech Summit on November 6-8 at the Hilton Atlanta Airport in Atlanta, Georgia.
Attendees can expect the same groundbreaking innovation and insightful presentations that made the previous events well-attended with deep dialogue on new prospective solutions and next-generation technologies. Poultry Tech Summit focuses on the transition of innovative technologies into commercial applications to advance the poultry industry.
Registration for this event will open in the spring of 2023.