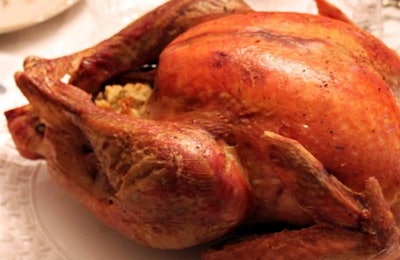 Mexico has reopened its border to fresh poultry meat from Canada, Canadian Agriculture Minister Lawrence MacAulay and Trade Minister Chrystia Freeland announced on March 24.
With Mexico's decision, Canada can now export chicken, turkey and duck meat to Mexico. The ban on those poultry products had been in place since 2004, following an outbreak of avian influenza. While Mexico still maintains limited avian influenza restrictions, the government of Canada is working with Mexican authorities to remove these as quickly as possible.
This new market access comes on the heels of the February visit of Mexico's Secretary of Agriculture, José Calzada, where he and MacAulay met to further strengthen the two countries' longstanding partnership in agricultural trade.
Canadian industry estimates that restored access to the Mexican market for fresh poultry meat will be worth approximately CA$3 million (US$2.26 million) annually.
"Mexico is a hugely important market for Canadian exporters. This improved access for Canadian poultry reflects our government's strong support for Canadians working in this sector. I look forward to building on this success and our trade relations with our [North American Free Trade Agreement] partner Mexico," said Freeland
Canadian and Mexican government and industry officials plan to meet in Mexico in May, 2016 at the Canada-Mexico Partnership Agri-Business Working Group and the Canada-Mexico Consultative Committee on Agriculture to further explore how to deepen their bilateral relationship.