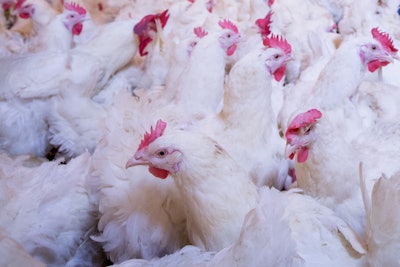 chayakorn76 | BigStock.com
For the first time during the 2022-23 highly pathogenic avian influenza (HPAI) outbreak, the presence of the virus has been confirmed in Oregon.
The United States Department of Agriculture (USDA) Animal and Plant Health Inspection Service (APHIS) reported that a commercial broiler flock in Marion County has been infected, with 123,500 birds involved. The presence of HPAI was confirmed there on November 16. Marion County is in the northeastern part of the state.
While this is the state's first case of HPAI in a commercial poultry flock during the 2022-23 outbreak, other instances of HPAI in backyard flocks, domestic non-poultry and wild birds have been reported by APHIS.
The only other states in the Pacific Flyway to have confirmed cases of HPAI in commercial poultry this fall are California and Utah, with both states having their last cases reported in October. However, north of the Canadian border, HPAI has been actively infecting commercial flocks in British Columbia. Since October 20, HPAI has been confirmed in 29 commercial poultry operations in the province.
Another Minnesota turkey flock hit by HPAI
APHIS reported another confirmed case of HPAI in commercial poultry on November 16.
A commercial meat turkey flock in Stearns County, Minnesota, became the state's latest infected site, with 44,900 birds involved.
No U.S. state has had more commercial poultry operations affected by HPAI during the past two years. The Stearns County case is the 96th instance where the virus was confirmed in a commercial flock in Minnesota since it was first detected in the state on March 26, 2022. Fifteen commercial poultry farms have been infected in the state in 2023.
This is the second commercial turkey farm to be hit by HPAI in 2023. In 2022, the county had 12 commercial farms affected.
View our continuing coverage of the global avian influenza situation.
To learn more about HPAI cases in commercial poultry flocks in the United States, Mexico and Canada, see an interactive map on WATTPoultry.com.