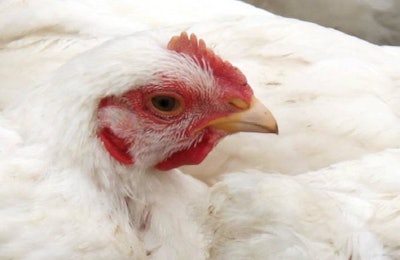 Andrea Gantz
The North American highly pathogenic avian influenza (HPAI) outbreak continues, as the presence of the virus has been confirmed in more premises in the United States and Canada.
The most recent cases in commercial poultry are in the U.S. state of Oregon and the Canadian provinces of Quebec and British Columbia.
Avian influenza in Oregon
Oregon has had two farms affected by HPAI. Last week, the United States Department of Agriculture (USDA) Animal and Plant Health Inspection Service (APHIS), reported that a commercial broiler operation in Linn County was affected by HPAI, with 675,000 birds involved. That case was confirmed on November 16.
This is the second commercial farm infection to be reported in Oregon. APHIS earlier reported an infection at a commercial broiler operation in Marion County that involved 123,500 chickens. The two cases were confirmed on the same day, but the Marion County case was listed first on the APHIS website.
Prior to November 16, Oregon had not yet had any commercial poultry operations hit by HPAI during the 2022-23 outbreak.
Avian influenza in Quebec
After no new detections for roughly three weeks, Quebec had another commercial poultry farm affected by HPAI.
The latest case, according to the Canadian Food Inspection Agency (CFIA), was confirmed on November 15 in Rouville. The last case in Rouville was confirmed on April 3.
Quebec has had 25 commercial poultry farms impacted by HPAI in 2023. In 2022, 16 farms were infected.
Avian influenza in British Columbia
No province or state has lost more flocks to HPAI than British Columbia.
According to the latest information from the CFIA, the province has now had 114 flocks affected by HPAI.
Four new cases were confirmed on November 17, with three of those in Chilliwack and the other in Surrey. Another case was confirmed in Abbotsford on November 18, and another in Chilliwack was confirmed on November 19.
View our continuing coverage of the global avian influenza situation.
To learn more about HPAI cases in commercial poultry flocks in the United States, Mexico and Canada, see an interactive map on WATTPoultry.com.