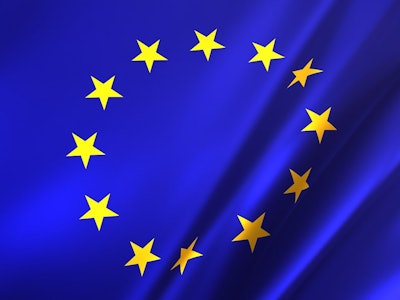 Quince Creative | Pixabay
The European Union (EU)'s poultry producers benefitted from both higher prices and higher output during the first six months of 2023.
The European Commission reports that, between January and June, poultry meat production was 3.1% higher than over the same period in 2022.
Increases were seen in most of the E.U.'s Member States. The highest growth was recorded in Italy, which continued its strong rebound, where output rose by 15% over the first half, while in the bloc's largest poultry producer Poland, output grew by 1%.
Not all Member States were quite so fortunate, however, with France, the bloc's third-largest prouder, Sweden, Finland, and the Netherlands, amongst others, all recording declines.
The commission goes on to note that, following sharp increases in broiler prices in 2022, they remained high during the first of 2023, but were subsequently characterized by a degree of fluctuation. Despite this more recent weaking, average prices remain 39% higher than the average for the last five years.
Avian influenza
Between October 1, 2022, and September 14, 2023, 872 outbreaks of highly pathogenic avian influenza (HPAI) were recorded across 21 of the E.U.'s 27 Member States. Over 15.2 million birds were culled.
France, Hungary and Poland were the three countries most affected by the virus. Most bird losses were recorded in France, with 40% of total losses, and in Italy with 14%. Duck and turkey farms were the most affected by HPAI, followed by broiler concerns.
Poultry meat trade
Unsurprisingly, the E.U.'s poultry meat exports continued to be affected by avian influenza-related import bans.
Over the first six months of 2023, exports by volume were flat, although they rose by 7% in value terms due to higher global prices. Shipments to some major markets, however, continued to decline, particularly those to Ghana, Ukraine, and the Democratic Republic of the Congo.
The E.U.'s poultry meat imports from third countries rose 12% by volume and 20% by value.