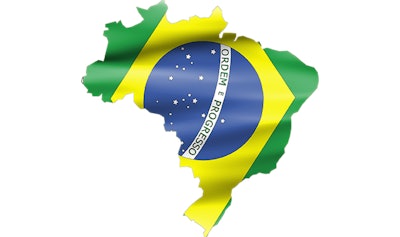 Brazil's Ministry of Agriculture, on May 22, declared an animal health state of emergency as more cases of highly pathogenic avian influenza (HPAI) H5N1 were confirmed in the country.
The state of emergency will last for 180 days and will allow the freeing up of funds to combat the disease from various ministries and governmental bodies, at national, state and local levels, as well as from the private sector.
This should help to ensure, the ministry says, that personnel, logistics, resources, and technologies are available, as and when needed, to stop the spread of the H5N1 virus.
To help contain the virus, the ministry has also indefinitely suspended poultry shows, competitions and markets, along with the rearing of birds outdoors without range covers.
H5N1 detected in Rio de Janeiro
The day that the state of emergency was declared, three more cases of the virus were confirmed in migratory birds, all in Espirito Santo, the coastal state where the virus was first detected. This brings the confirmed number of infected birds to eight, with seven in Espirito Santo and one in the more southerly state of Rio de Janeiro.
Cases of HPAI in wild birds should not impact Brazil's poultry meat exports, industry association the Brazilian Association of Animal Protein (ABPA) emphasized, and it has welcomed the ministry's efforts to communicate this to importers of Brazilian poultry meat.