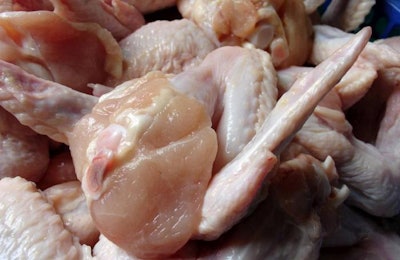 Brazil-based agri-food company BRF has taken another step in its global expansion program, taking a majority share in Banvit, the largest poultry integrator in Turkey.
This will be BRF's first step into the Turkish market, and it will do so through a joint venture (JV) with the Qatar Investment Authority (QIA), the sovereign fund of Qatar. BRF will hold a 60 percent share in the firm, and QIA the remaining 40 percent in a deal valuing Banvit at US$470 million.
A fully integrated business, Banvit has five feed plants, four hatcheries and five production plants. According to the company's web site, its product range includes chicken, turkey, deli products and convenience foods, and it exports to Eastern Europe, Middle East, Far East and former Soviet republics.
"The units are located in the country's West, which concentrates most consumers, and East, which positions it as the only company capable of serving both the domestic and export markets," said Pedro Faria, Global CEO of BRF.
Banvit to be incorporated into OneFoods
Just last week, BRF announced it was launching a new halal meat company in the United Arab Emirates. Known as OneFoods, the company is set to take advantage of strong growth in the world's halal markets.
Banvit will be incorporated into OneFoods, and will also focus on halal production.
"The acquisition of Banvit is the first step on the agenda to accelerate the growth of OneFoods, which holds market share in chicken products of approximately 45 percent in Saudi Arabia, United Arab Emirates, Kuwait, Qatar and Oman, countries where it operates with own distribution and a broad product portfolio," explained Particio Rohner, who heads OneFoods.
According to Rohner, Turkey's 80-million population consumes 10 percent of global halal poultry production, although annual per-capita chicken production is relatively low at 20kg.
The deal is subject to final conditions and to antitrust authority approval.
Growth in Turkish poultry meat output forecast in 2017
While stagnating during 2016, Turkish broiler meat production is set to grow by 5 percent to just under 2 million metric tons (mmt) this year, according to the most recent forecast from the USDA Foreign Agricultural Service (FAS). This projected increase was based on a potentially improving picture for poultry meat exports.
Two of the country's leading poultry companies – Aytac and Mudurnu – ceased trading in 2016 as the result of poor profitability in the sector. According to FAS, Turkey relies heavily on imported feed ingredients, particularly soybean meal, which are subject to stringent import regulations and foreign currency fluctuations.
According to the statistics division of the United Nations' Food and Agriculture Organization (FAOstat), Turkey produced 1.76 mmt chicken meat in 2013, the most recent year for which statistics have been published.