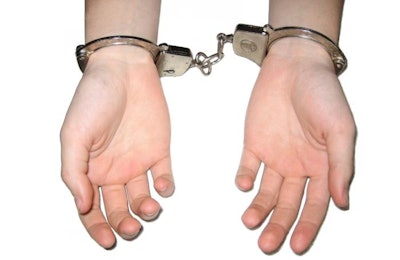 Five employees of Wayne Farms face criminal charges in connection with a suspected embezzlement ring, while a warrant has been issued for a sixth person.
Frank Singleton, a spokesman for Wayne Farms, said that the company had become aware of some irregularities in payroll that concerned overtime pay at its facility in Dothan, Alabama. An internal audit and review indicated that hours were being misrepresented on timesheets. The company subsequently alerted the Dothan Police Department, which led to the arrests.
According to a report from WTVY, one supervisor at the poultry facility in Dothan allegedly falsified payroll records to give the appearance that employees worked more hours than they actually did. Dothan Police Investigator Terry Nelson told the television station that it appears that the workers then gave back a portion of the extra compensation they received for the falsely claimed work hours.
The supervisor was identified as Clifton Rafael Frazier, of Dothan. Also arrested and facing charges are Lotoya Copeland, Blakely; Olivia Patrice Beard, Banbridge; Robert Kenta Wade, Dothan; and Tamlin Smith, also of Dothan.
All suspects are between the ages of 29 and 41.
There is at least one more suspect in the case, and a warrant has been issued for that person's arrest.
The Wayne Farms plant in Dothan recently was recognized by the U.S. Department of Agriculture (USDA) Food Safety and Inspection Service (FSIS) for exceeding (performing better than) the FSIS performance standards for Salmonella control.
The Dothan facility also had its operations disrupted in October, when the company opted to suspend production as a precautionary step to ensure its workers' safety during Hurricane Michael.
Wayne Farms, according to the WATTAgNet Top Poultry Companies Database, is the seventh largest broiler company in the United States. In 2017, the company processed 47.1 pounds of ready to cook poultry on a weekly basis.