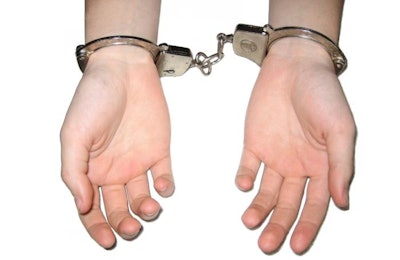 A woman who faces 10 criminal charges in connection with a Tyson Foods poultry farm fire near Tecumseh, Nebraska, is a former employee of the company.
Kimberly Bohling, 52, was arrested on arson, animal cruelty and other charges, on April 18, following the April 5 fire at the broiler farm owned by Tyson Foods. Court records, according to an Associated Press report on the NTV website, revealed that she had been fired from the company on January 23.
The court records also show that there were problems at the farm on prior occasions in which someone turned on heaters and turned off fans at two poultry barns at the farm, putting the chickens in danger. The tampering with the heating and ventilation systems occurred on February 2, February 23, March 30 and also the day that the fire occurred.
Deputy Nebraska State Fire Marshal Alyssa Sanders told WATT Global Media that 22,000 birds were lost in the fire. However, no people were injured in the incident. An estimate on property damage has not been made available.
Tyson Foods in June 2018, acquired the assets of Tecumseh Poultry, also known as MBA Poultry. Included in that acquisition was the air-chilled Smart Chicken Brand, two plants – one located in Tecumseh and the other in Waverly, Nebraska, as well as live operations.
At the time of the acquisition, Tecumseh Poultry was the 26th largest broiler company in the United States, according to the WATTAgNet Top Poultry Companies Database, having processed 2.6 million pounds of ready-to-cook chicken on a weekly basis in 2017. Later in 2018, Tyson Foods, already the largest broiler company in the United States, further expanded its presence in the U.S. poultry industry with the acquisition of Keystone Foods.
Tyson Foods spokesman Worth Sparkman said the company is assisting authorities as they investigate the fire.