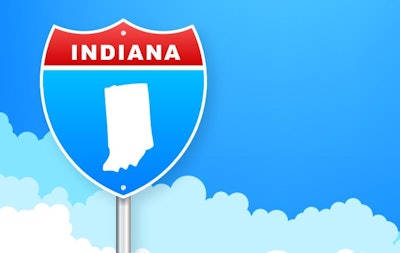 The Indiana Board of Animal Health (BOAH) reported there is a presumed-positive case of highly pathogenic avian influenza in a commercial duck flock in the state.
According to a press release from BOAH, the suspect flock in in Elkhart County and included an estimated 4,000 ducks.
A 10-kilometer control area around the Elkhart County flock has been established, and BOAH staff members are notifying the owners of the 78 commercial flocks within that control area. BOAH further stated that testing of nearby flocks will be necessary to verify that the virus has not spread, and such testing will be commencing.
BOAH is working with multiple state and federal partners to respond to this event, including Indiana Department of Health, Indiana Department of Homeland Security, Indiana Department of Natural Resources, Indiana Department of Environmental Management, and USDA Veterinary Services, Wildlife Services and Farm Service Agency.  
If the presumed positive case is confirmed, Elkhart County will be the third county to have a confirmed case of HPAI in commercial poultry. Two cases were previously confirmed in Greene County and four cases were previously confirmed in Dubois County. All six of those cases involved commercial turkey flocks, and a total of  171,224 turkeys were affected.
The control areas around the affected Dubois and Greene County flocks have been lifted.
To date, HPAI has been confirmed in commercial broiler, layer and turkey flocks. If the Elkhart County case is confirmed, this would be the first confirmed case of HPAI in a commercial duck flock in 2022.
So far in 2022, HPAI has been confirmed in commercial poultry flocks in the following states: North Dakota, Kentucky, Delaware, Maryland, Missouri, Iowa, Wisconsin, South Dakota, Indiana, North Carolina, Minnesota and Texas. The Texas case involved pheasants. The virus has also been confirmed in the Canadian provinces of Ontario and Nova Scotia.
To learn more about HPAI cases in North American commercial poultry flocks, see an interactive map on WATTPoultry.com.
Read our ongoing coverage of the global avian influenza outbreak.