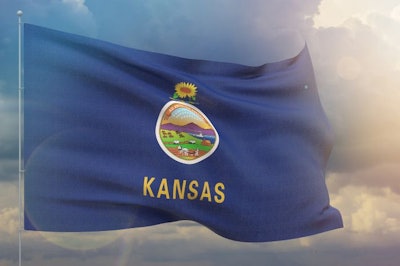 Kansas has had its first case of highly pathogenic avian influenza (HPAI) in commercial poultry, while a new case has been reported in Wisconsin.
Avian influenza in Kansas
According to a press release from the Kansas Department of Agriculture (KDA), the virus has been confirmed at a commercial turkey operation in McPherson County.
KDA stated that this is the first case of HPAI in a commercial flock in the state, although there have been four backyard flocks that have had confirmed cases.
KDA is working closely with the United States Department of Agriculture (USDA) Animal and Plant Health Inspection Service (APHIS) on a joint incident response at the affected premises in McPherson County. According to KDA's animal health officials, the turkey farm increased their biosecurity in early March and increased the monitoring of their flock. Upon noticing clinical signs of HPAI in their birds, they immediately contacted KDA. The affected premises was placed under quarantine and the birds will be humanely depopulated and disposed of in an approved manner to prevent the spread of the disease.
In addition, KDA will be establishing a 20-km surveillance zone around the infected premises, and other farms or properties with poultry that fall within that zone will not be allowed to move birds or poultry products on or off their property without permission from KDA.
KDA indicated that this case occurred in the southeastern portion of the county.
Avian influenza in Wisconsin
APHIS reported that HPAI was confirmed in a commercial turkey flock in Barron County, Wisconsin, on April 12. In this case, 52,000 birds were affected.
Wisconsin had one prior case of HPAI in 2022, which was confirmed on March 14. It involved a commercial egg laying flock in Jefferson County. That flock included 2,757,768 birds.
To learn more about HPAI cases in North American commercial poultry flocks, see an interactive map on WATTPoultry.com.
Read our ongoing coverage of the global avian influenza outbreak.