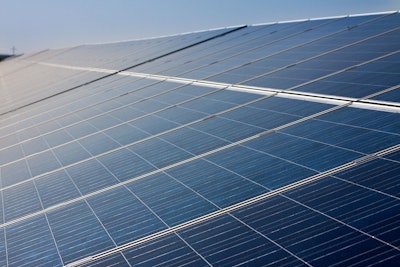 Andreas-Troll | Pixabay
D&M Farm Ventures LLC, a broiler chicken operation in Quarryville, Pennsylvania, was a recipient of a $130,500 grant for the purchase and installation of a 198-kilowatt solar photovoltaic system.
The grant will be awarded through the United States Department of Agriculture (USDA) Rural Energy for America Program (REAP). D&M's selection as a grant recipient was announced by U.S. Secretary of Agriculture Tom Vilsack on August 30.
REAP grants are designed to enable agricultural producers and small businesses to invest in renewable energy and energy efficient improvements that will lower their energy costs, generate new income and strengthen the resilience of their operations, according to a USDA press release.
"Creating opportunity for rural communities means investing in farmers, ranchers, and small businesses," Vilsack said. "These once-in-a-generation investments in renewable energy, like wind and solar, and energy efficient technologies create new markets and deliver real cost savings for our small and mid-sized agricultural operations and Main Street businesses, building and keeping wealth in rural America."
Once D&M Farm Ventures installs the solar photovoltaic system, it is estimated to generate $10,800 per year, USDA stated.
Since December 2022, USDA has made up to $1.3 billion available in REAP funding through the Inflation Reduction Act. Eligible applicants include rural small business owners and agricultural producers. The program is part of the Justice40 Initiative, which is working to ensure that 40 percent of the benefits of certain federal investments reach communities that are marginalized, underserved and overburdened by pollution and underinvestment.
USDA is awarding REAP grants in Alabama, Alaska, Arkansas, Arizona, California, Colorado, Connecticut, Delaware, Georgia, Hawaii, Iowa, Idaho, Illinois, Indiana, Kansas, Kentucky, Louisiana, Maine, Massachusetts, Maryland, Michigan, Minnesota, Missouri, Mississippi, Montana, North Carolina, North Dakota, Nebraska, New Jersey, New Mexico, Nevada, New York, Ohio, Oklahoma, Oregon, Pennsylvania, South Carolina, South Dakota, Tennessee, Texas, Utah, Virginia, Vermont, Washington, Wisconsin, West Virginia, Wyoming, Guam and Puerto Rico.
USDA expects to make additional REAP grant announcements in the coming months.