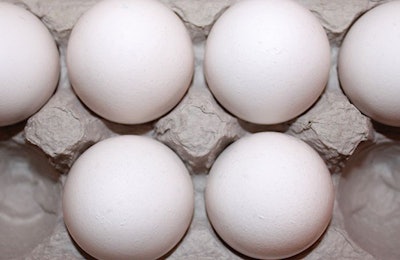 Of the world's 25 largest egg producers, five of them are headquartered in Mexico.
Mexico is consistently the global leader in per capita egg consumption. In 2019 annual per capita egg consumption was 378 eggs per person. According to the April issue of Industria Avicola, the closest country to matching Mexico's egg consumption on a per capita basis was Colombia, which had a per capita consumption of 291.
So who are producing the eggs eaten by the residents of Mexico? Here is a list of the top 5 egg producers in the country, based on Industria Avicola's Top Companies listings.
1. Proteina Animal (PROAN)
With a flock of 34 million hens, PROAN is the largest egg company in Mexico and the second largest in the world, trailing only U.S.-based Cal-Maine Foods, which has 40.3 million hens. PROAN's flock size in 2019 stayed consistent with that of 2018.
Its offerings include both table eggs and egg products. The company also has a swine farm and a modern feed mill.
2. Industrias Bachoco
Bachoco has a flock of 12.2 million laying hens, making it the second-largest egg company in Mexico and the 13th largest in the world.
In addition to being a major producer of eggs, Bachoco is also Mexico's largest broiler company, slaughtering 622 million chickens annually. It ranks ninth worldwide in broiler production.
3. Empresas Guadalupe
Empresas Guadalupe increased its flock size from 10 million hens in 2018 to 12 million hens in 2019, allowing it to no longer share the No. 3 spot with two other companies. It has Hy-Line layers in production and specializes in table eggs.
4/5. El Calvario
El Calvario maintained its flock size at 10 million hens, putting it at a tie for fourth among the largest Mexican egg producers. The company, which deals with table eggs, has Bovans layers in production.
4/5. Gena Agropecuaria
Gena Agropecuaria for the second year in a row, had a flock of 10 million layer in 2019, putting it in a tie with El Calvario as the fourth largest Mexican egg company. The company has grown substantially over the past four years. In 2016, it grew from having 4 million hens to 8 million hens. It added 2 million more hens in 2018.