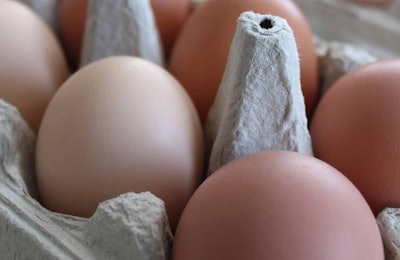 Cage-free egg production will become the standard for Rembrandt Foods, the third largest egg producer in the United States announced.
"Over the last five years, Rembrandt has invested almost exclusively in cage-free egg production houses," said Dave Rettig, president, Rembrandt Foods President. "With the unprecedented number of top food companies announcing timelines to switch exclusively to cage-free eggs, we are uniquely positioned for the future in cage-free eggs and egg products."
Rembrandt Foods, in a press release issued on October 13, stated that it believes in best practices and is leading the way in cage-free supply as demand from many of the world's largest egg buyers are now seeking cage-free solutions.
This shift will continue to expand Rembrandt's already established product line of cage-free and organic eggs that are certified by leading organizations. Rembrandt is excited for the opportunity to partner with restaurant chains, food manufactures, grocery stores, and foodservice providers to help them achieve their desired cage-free egg commitments.
Prior to the avian influenza outbreak of 2015, around 11 percent of Rembrandt's hens, which amounts to about 1.6 million head, were raised in a cage-free environment. The company lost some cage-free birds to avian influenza, but the birds lost at the farm were starting to be repopulated in August.
"We welcome the growing movement of major food companies switching exclusively to cage-free eggs", said Jonathan Spurway, Rembrandt Foods vice president of marketing. "With a reasonable timeline, we can meet any demand, and we're eager to move our clients into the cage-free future."
Rettig continued, "The cage-free future is the new model for producing premier quality products in the egg industry. We're excited to work with our customers as we continue on this journey together."